Movie Interviews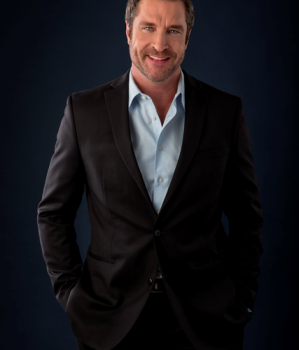 Published on January 30th, 2015 | by gareth
0
We Talk American Sniper And Starcrossed With Ben Reed
It is the #1 film in the country and we got the chance to speak with Ben Reed about working with Bradley Cooper and Clint Eastwood in "American Sniper" as well as his new series Starcrossed.
What can you tell us about your character in AMERICAN SNIPER and what attracted you to the part?
In American Sniper I play Wayne Kyle, father to Chris Kyle (Bradley Cooper). I had already read the book when I got the call for the film. I loved the book and admired the man. The fact that Clint Eastwood was directing and Bradley Cooper was playing Chris Kyle made the offer even more attractive.

How did you get into acting and what was your first big break?
I was always interested in acting. I was an athlete growing up and that took up all my time. When I was on spring break in Miami during college, I saw an ad in a newspaper for auditions for the American Academy of Dramatic Arts' six-week intensive course. I traveled to Washington D.C. an auditioned. A month later I found out that I had been accepted. I drove out to LA after I graduated college and never looked back. My first job was a film called Frame Up, where I played a frat boy.
What sort of prep did you do for the film and did it differ in any way from your usual prep?
Like I said, I had already read Chris Kyle's book. I then worked on the script with my own routine. I also researched the internet for any stories, video's etc… I then bring my life experiences into the character. By the time I arrive on set, I'm ready.
What was working with your cast like and any special moments from filming?
The cast was great. I was being directed by Clint Eastwood, which was a special experience in itself.
Clint Eastwood is known for being a person who expects the best regardless of what side of the camera he is on. How was working with him compared to other directors?
The culture on set was something new to me. I found that most of the time the set was so calm and quiet. Most of the sets I'm on are usually loud and there's always some sort of commotion going on. There weren't any distractions working on American Sniper, which is great because it lets an actor focus and stay in character. Clint has worked with this crew for so many years and they all know what he wants.
In what ways does working on film differ from television and do you have a preference?
In television I feel the work is at a quicker pace than working on film. If the story is good, I'm fine either way.
When you get free time, what do you like to do?
I have five kids – they take up most of my time.
Looking at STARCROSSED, how did the move to Executive Producer come about and can you compare and contrast it with acting?
As far as my move to Executive Producer, it's really nice to have control and to have a say on what's going on. As an actor, you show up, shoot your scenes, and leave. For Starcrossed, I had the opportunity to be creative with people. I felt like I had a say in how to connect with audiences, which was really exciting.
You have been on many iconic television shows, what have been some of your favorites?
I've had the opportunity to work on some great shows. Every moment I have had on television sets have been valuable to my craft. It's very rewarding working with such iconic casts, because they're usually all so close to one another and I love getting to be a part of that.
What do you have coming up that we can look forward to?
My film, Starcrossed. Besides that, I'm in preproduction for two other films and I'm also waiting to hear back from a new series on HBO.