Daily Updates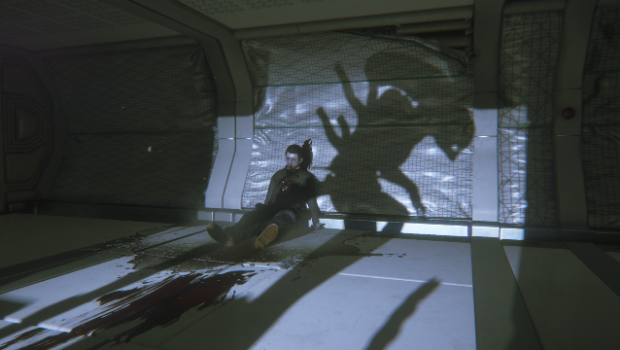 Published on March 31st, 2015 | by gareth
0
Is Survival Horror The New First Person Shooter Craze
Survival horror games have been all the rage in the past year as both Alien Isolation and The Evil Within have solid sales, reviews, and plenty of chills to keep gamers riveted. The fact that both games have spawned successful DLC is an indication of just how popular the games and genre currently are. Several independent games companies have come up with titles ranging from Outlast to Slender: The Arrival and there are plenty of others on the horizon.
The show was far from new is everything from alone in the dark, resident evil, and silent Hill have produced games in the genre but the new trend seems to be with an emphasis on stealth and evasion rather than straight up combat. To play with an itchy trigger finger is not going to last as long as somebody knows the benefits of waiting in the shadows, hiding in a locker, and being able to move swiftly and silently when the time is right. As 2015 starts to roll out more and more titles you will see the contrasting styles in this genre prominently upon display. Sony will bring out Until Dawn with its full-motion video graphics featuring top-level Hollywood talent and motion control ability.
H1Z1 and State of Decay as well as the latest in The Dead Island series will give fans a dose of zombie goodness, and of course there will be new offerings in the world of Resident Evil. Solo play games that rely heavily on crafting and stealth such as Soma, The Forest, and Routine are also on the schedule with Routine having the unusual requirement of players only getting one life per turn so needing to make the most of their opportunities to play the game to conclusion. Interesting thing about this whole genre is the wide variety of interpretations that fall into it. There are massive online games, hack and slash, shooters, multiplay enabled, and once with plenty of firepower to spare. Although if you've ever played The Evil Within it will know that having a gun is not always a recipe for success especially when you hear the ever unpleasant sound of your pin hitting an empty chamber.
For me the emphasis seems to be on solo play with the deeply immersive setting where players can literally feel that they're part of the action even though the situation is completely beyond any form of everyday reality. Alien Isolation sucked people in to the horror of being trapped on a gigantic space station for the deadly creature even though it is something I am fairly safe in saying has not happened too many people on this planet. The setting put the events into motion but it was the moody atmospheric and immersive gameplay that made the game such a success. The fact that it was based on a popular license was also one not to ignore and with more and more companies looking into games of this type, it's only a matter of time before they could become as popular as first-person shooters were in the 90s when literally everybody jumped on the bandwagon in an attempt to cash in on the craze of Doom, Quake, Duke Nukem 3D, and eventually Half-Life. What the future holds for this genre remains to be seen. However in an industry where competition is fierce it would not price me to see other companies taking note of the success publishers had recently been casting their lot