Gaming News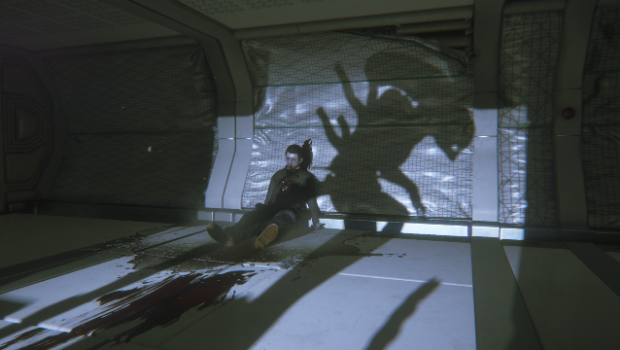 Published on March 3rd, 2015 | by Genevieve Mc Bride
0
Alien: Isolation Releases The Trigger DLC
Let's just focus on getting out of here alive. We can play follow the leader later." – Ricardo
SEGA announced today that 'The Trigger', the fifth add-on pack for multi-award winning survival horror Alien: Isolation™, will be available to download from today. Seeing players compete against the clock across three terrifying new maps for Alien: Isolation's Survivor Mode, 'The Trigger' may be the game's most challenging add-on to date.
Set before the events of Alien: Isolation, 'The Trigger' puts players in the shoes of Sevastopol Station's Ricardo. Across the three new maps, players will find a new terror around every corner. The creature is quick and cunning and the synthetics ruthless and relentless; both are brutal and deadly.
Prioritizing the lives of the station's inhabitants over his own survival, Ricardo will do whatever he can to assist Marshal Waits in his plan to destroy the creature. There was a package of explosives with one of the marshals but nothing has been heard of him for some time. If Ricardo can secure Prisoner Processing and escape the creature, there's a chance he can track down the marshal in Synthetic Storage and blast the creature into the depths of space.
Alien: Isolation is the multi-award-winning first-person survival horror game with end of year awards from PC Gamer, Official Xbox Magazine, Rock Paper Shotgun, Eurogamer, IGN, Destructoid, Official PlayStation Magazine (UK), Time Magazine, New Statesman, The Guardian, Game Reactor (Germany, Sweden, Finland), Games Radar, Edge Magazine and many more. With over 50 Game of the Year accolades, the press and public have commended the return to form of Ridley Scott's terrifying creature. Set on board a decommissioned trading station in the fringes of space, players find themselves in an atmosphere of constant dread and mortal danger as an unpredictable, ruthless Alien is stalking and killing deep in the shadows. Underpowered and underprepared, you must scavenge resources, improvise solutions and use your wits, not just to succeed in your mission, but to simply stay alive.
Alien: Isolation is available now for Xbox One, the all-in-one games and entertainment system from Microsoft, PlayStation®4 computer entertainment system, Windows PC, Xbox 360 games and entertainment system from Microsoft and PlayStation®3 computer entertainment system.
For more information and to keep ahead with the latest news, find us at www.alienisolation.com, follow us on www.facebook.com/alienisolation and join the conversation on www.twitter.com/alienisolation.